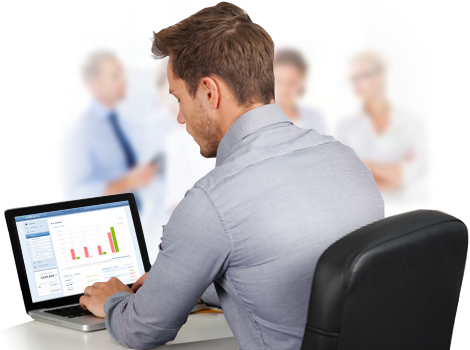 HR e-Leave Management System
Our e-leave management system allows employees to apply for leave and manage their leave balances online. Leave applications are automatically routed via email to the employees' supervisors for approval and configurable setup screens allow the system to cater to the unique leave policies of organizations of all sizes. For companies with employees in multiple countries, the manager and HR administrator roles allow for leave management over regional geographies.
Some of the e-Leave features include:
Approval or Rejection Leave Application on the Email itself
Work Force Control Management
Integration with e-Payroll and e-Time Attendance
Definable Leave Type
Advance Leave Policy
Managing Unutilized Leave Balance
Calculating Leave Entitlement, Set Leave Policy, the way you want!
Flexible Leave Approving Workflow
Public Holidays Replacement Rules
Detailed Calculation of Leave Balance
Compulsory Leave application
e-Leave Login Page

Single entry point
Administrator is able to control user access rights

 

Employee Home Page

Apply leave online
Change login password
View announcement from HR department
Check leave entitlement & balances
Trace leave history and status
View "Who's on leave"
View Company gazette public holidays
Know who's approving their leave applications
Received e-mail notification of leave application status

 

Supervisor Home Page

Approve or Reject leave applications
Trace back action history (approved/rejected leave)
View Leave Entitlement Report of their subordinates
View Leave Status Report (Leave taken, rejected or pending)
Received subordinates leave application via e-mail
Approval via e-mail without login to e-Leave Management System
Apply on Behalf of other colleagues
Out-of-Office Assistant

 

Administrator Home Page

View "Who's on Leave Today" listing or by Calendar View
Create All types of Leave (e.g. Annual Leave, Sick Leave, Marriage Leave, etc
Setup leave entitlement for different levels of staffs
Assign approving officer to various group of staffs
Apply leave on behalf of staffs, updating leave records and adjustment of leave records
Print report on leave entitlement, approved, pending & rejected leave
Create Announcement
and many more...