SAP HANA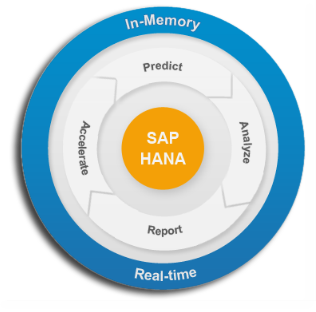 How to work with a huge capacity of analysis and use the best algorithms currently known? To be able to change your management approach you need an information system to support that.
Plan and operate your business in real time - work with an updated management process. It is not enough to have once-a-year or even quarterly budgeting cycles, marketing campaigns' product pricing needs to be adjusted almost instantaneously based on complex risks maps, also stocks calculations should be precise in order to reduce your costs.
Run business in real-time with SAP HANA
SAP HANA has been during its relatively short history database, framework and platform, but first of all it is an enabler. With HANA you do not need anymore two separate systems for operations and analysis, so you are able to analyse your operational data in real-time.
Fully integrated real-time information system makes it possible to adjust your sourcing, production, pricing and many other factors in your business. Since all these advantages are impacting your financial statement, there is also an intrinsic investment assumed which is not making it easily manageable.
We can help you to overcome this last challenge by providing a three steps action plan for transforming your company to real-time business powered by SAP HANA.
Exploration and quick wins
With our co-creation framework we can together guarantee that your business gets quick wins from real-time environment. Combining business and industry knowledge from both your and our side, with technical know-how,we can provide a very solid business case with high return for your first investments.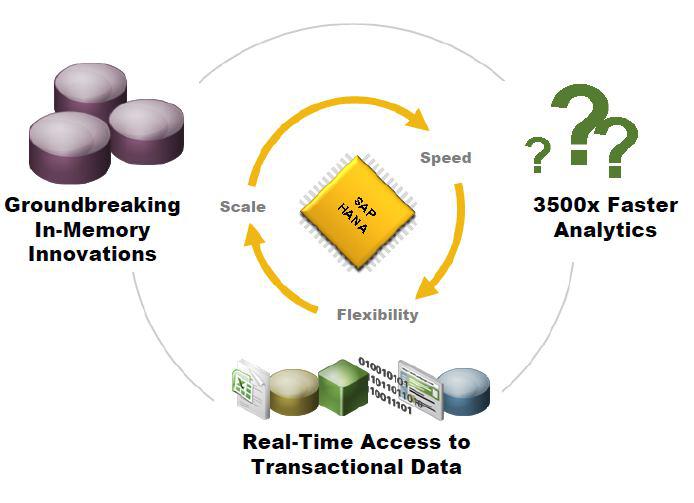 Integration
Full benefits from SAP HANA can be achieved by integration. Tieto's capability to offer end-to-end system integration services ensures that you can benefit from your HANA investment as wide as possible
Transformation
To update your information system is not enough. To be able to operate on real-time you need to transform your organization as well. With Tieto's transformation consulting we can together make sure that your investment on technology does not drain away in your organization.
To get full benefits from SAP HANA requires a partnership with a provider who understands your business and has capability to deliver fully integrated solutions. We can help you to move your business to the next level.