Magento E-commerce & Retail Point Of Sale
GET POINT OF SALE FOR YOUR MAGENTO STORE
POS is a mobile application that enables you to sell your Magento products in your retail stores.
After installation, your products, pricing, customers, coupons, orders and returns will appear in a native iOS experience. Take payments (swipe, chip & pin and cash), integrate cash drawers, barcode scanners and ticket printers for an improved experience.Create on/off-line orders in store, on the go,
or enhance back-office order entry.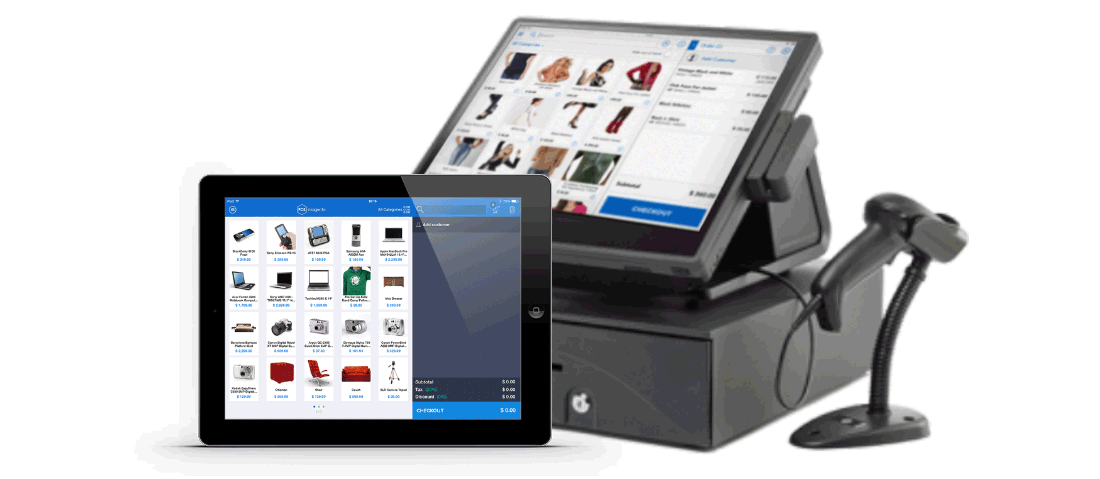 How it Works

FEATURES
DISCOUNTS & CUSTOM PRICING
Make discounts on the fly as a percentage, a fixed amount or entering a custom price directly in the order screen based on users permissions as to who can access them. Add notes to specify discount reason.
TIER PRICING
Create different prices for products based on Customer Groups such as Wholesale, MSRP, Retail, Discounted Retail. Allow sales reps to change a Customer's Group on the fly based on permissions.
CUSTOMER MANAGEMENT
Customers are no longer online or retail, make your business customer centric and have the same customers on your physical and digital channels allowing them to do everything on every channel.
GIFT CARDS
Sell and redeem Giftcards online and in store, seamless integration with your eCommerce store to create a more engaging shopping experience. Push Gift Cards to iPhone Passbook or Android and and activate them based on customers location with iBeacons.
MULTIPLE TAX LEVELS
Flexible tax configuration system to allow for every possible scenario.
CASH UP
Keep track of your cash, adjust amounts and print shifts reports, quick and easy.
ORDER NOTES
Add notes to any order so that it can be checked and retrieved at any time.
CONFIGURABLE PRODUCTS
Use the POS with the customer to configure products based on as many different criteria as you want.
USER ROLES
Create as many role based permissions to your employees and every POS feature can be allowed and locked based on those permissions such as discounts, returns, etc.
BARCODE SCANNERS
Add and search products based on barcodes or QR codes. If you do not have or want to use an external scanner you can also use the iPad/iPhone camera.
PRINT AND EMAIL RECEIPTS
Sales associate can either print or email the customer's receipt. ebizmarts POS is compatible with several network, bluetooth and Airprint printers.
ONLINE ORDER LOOKUP
Search for orders made through any channel (online, mobile or in-store) by Customer or by Order ID. You can even scan a receipt barcode to find the order and work with it to re-order items, make returns or just search for stuff customer bought in the past.