Integrated SAP Solutions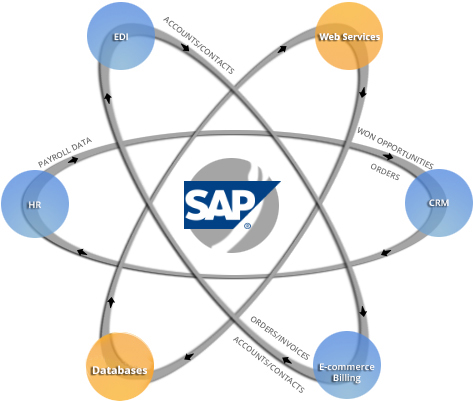 Full range of SAP services
Expert advice with strong industry knowledge. Committed to every customer we provide a SAP solution for your business needs or technical problems.
System integration
Designing and implementing value adding solutions with full integration between SAP and non-SAP applications.
Application Management
Pro-active maintenance, improvement and development of your applications by RunSAP certified SAP consultants.
Infrastructure Management
Hosting for the SAP platform with providing backbone for your SAP applications through standardized and scalable methods.
Connect SAP® to Anything
SAP is vital to your business and serves as the cornerstone of your IT infrastructure. Over the years you've added capability around it, in the form of best-of-breed solutions and SaaS applications. Now you find yourself with a host of applications and data sources that span on premise and cloud environments. You need an SAP integration solution to make them all work together to reap the rewards of the investments you've made.
Opus Software allows you to connect SAP to anything, anywhere. Powered by the Anypoint platform, Opus Software's SAP integration solutions let you connect SAP with any system or data source and expose SAP data and functionality on the web and via mobile device. As a trusted SAP partner with SAP certified solutions, Opus Software delivers scalable, secure, and proven solutions for connecting SAP with the rest of your ecosystem.
100% Certified SAP integration
Connect SAP ECC to Anything
Fast, secure, and scalable. The Opus Software Enterprise Gateway for SAP is the best way to integrate SAP ECC with the rest of your enterprise.
Unified Anypoint Platform for on-premisess, cloud, and hybrid integration scenarios
Support for all SAP protocols including ALE, iDocs, BAPIs, and ABAP
Support for predominate languages in the enterprise including Java, C#, and .NET
High performance and throughput for large-scale deployments
Graphical tooling for rapid development
Enterprise management console for complete visibility into your integrations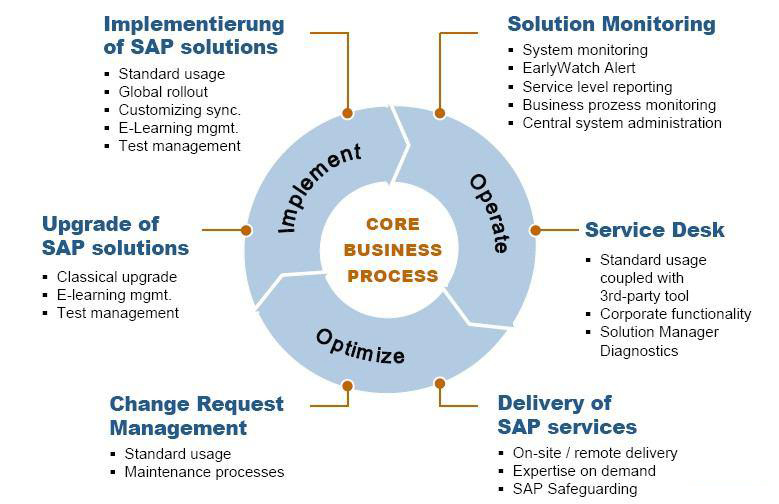 How can Opus Software help?
Your challenge

Opus Software's solution

Connecting SAP to Salesforce CRM 

Synchronize data between SAP and Salesforce.com in real time
Supports Salesforce.com streaming API and standard and custom objects

 
Connecting SuccessFactors 

Connect SAP and non-SAP applications
Integrate without writing a single line of code
Share crucial data without compromising security
Deploy on-premisess or in the cloud

 
Connecting Customer OnDemand 

Seamless integration of back office and front office systems
Support for full set of CRUD (create, read, update, delete) operations
Dynamically discover endpoint data and map fields graphically

 
Empowering your developers to integrate faster 

Adopt technologies that any Java developer can utilize with minimal training
Increase developer productivity by utilizing the tools and languages they already know, such as Eclipse and .NET

 
Delivering reliable SAP integration 
 

Experience Opus Software's industry-leading support with 96% customer satisfaction
Build a highly scalable and reliable infrastructure for SAP integration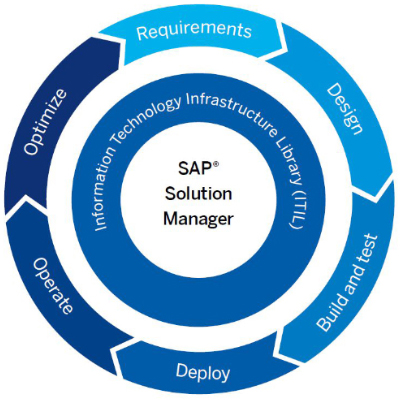 Integration Services
Integration services can help organizations realize an IT architecture that is able to achieve real time process integration between its disparate applications, while allowing end-to-end automated business processes.
We provide end-to-end solutions to different industries
Integration architecture design and consulting
Integration development, migration and consolidation
Integration hosting services
Integration governance and management services
Integration application maintenance
SOA service governance, consulting, development and maintenance
Business Process Management – consulting, development and maintenance
Business Activity Monitoring – consulting, development and maintenance
Identity and Access Management Services – Consulting, development and maintenance
End-to-end integration services using Open Source Integration Platforms
Strategic alliances with leading technology players enable us to deliver cost-effective integration services that are steady, scalable, smart, and innovative as well as result oriented for your business. As a leading system integrator in Nordics, we deliver the best of breed solutions.
Benefits
Reduce the time to develop and implement solutions
Increase revenue through rapid go-to-market offerings
Retain customers by more effective process management
Increase agility to meet the dynamic business needs
Utilize existing systems and people in a cost-effective manner
Reduce operational costs by automating manual/semi-manual processes
Improve cash flow by better credit management and integrated Order Management and Billing processes
Maximizing customer satisfaction and increasing customer trust
Regulatory and compliance adherence
Increase in IT and business process productivity and resources utilization