The Leading Mobile Reporting and Analytics App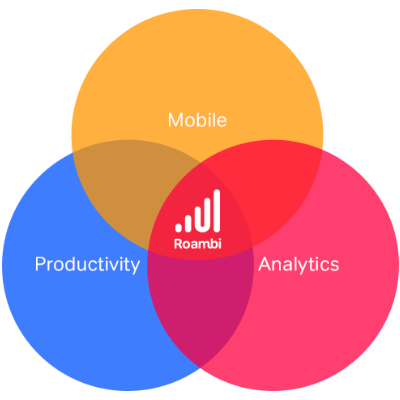 True Mobile First Solution
Roambi is a unique blend of powerful analytics functionality wrapped in a simple, fluid, and easy to use mobile experience that makes data friendly to use and easy to understand. With an architecture that is optimized to publish and distribute data to thousands of users Roambi goes beyond traditional BI tools and power user oriented analytics applications to put data into the hands of everyone who needs it.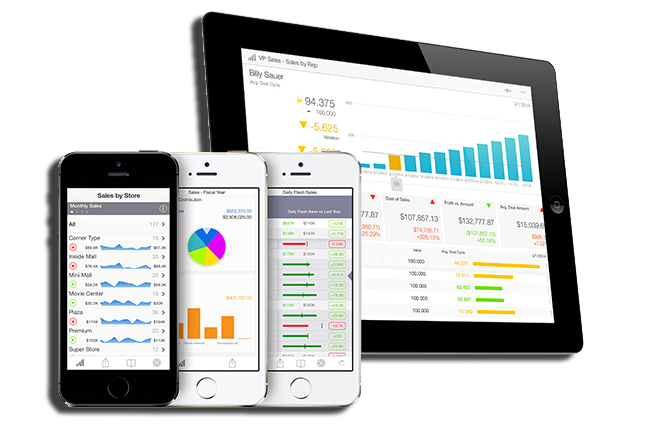 Roambi Analytics™
Understand Your Numbers
No matter where your data is coming from, Roambi Analytics transforms it into a simple, engaging, and intuitive experience to help you and your users understand your numbers.
Designed & Built Mobile First
We believe phones and tablets are more than just anotherbrowser. That's why Roambi was designed and built from theground up to put data into the hands of everyone who needs it, in the moments they need it most.
True Mobile First Means:

  100% Native App


  Beautiful, fluid, multi-touch UI


  100% Use of all data and features OFFLINE


  Blazing fast performance and user experience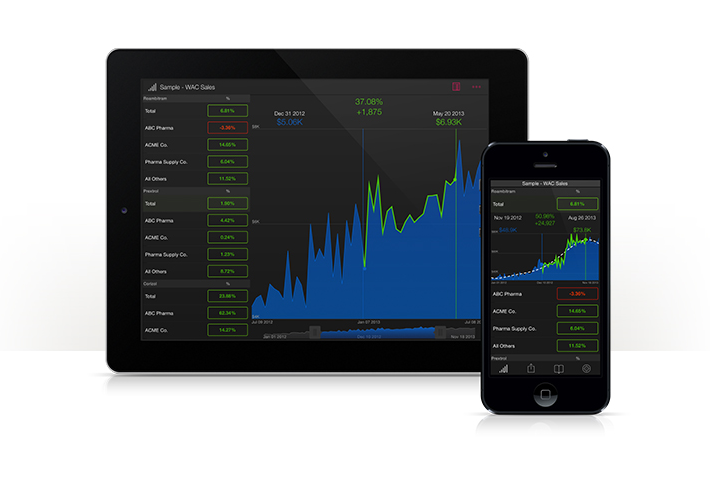 Don't Shrink, Rethink
Unlike most business applications that take a "shrink to fit"approach and squeeze their existing desktop applications onto mobile screens, Roambi was designed from the beginning to provide an optimized experience for tablets and phones.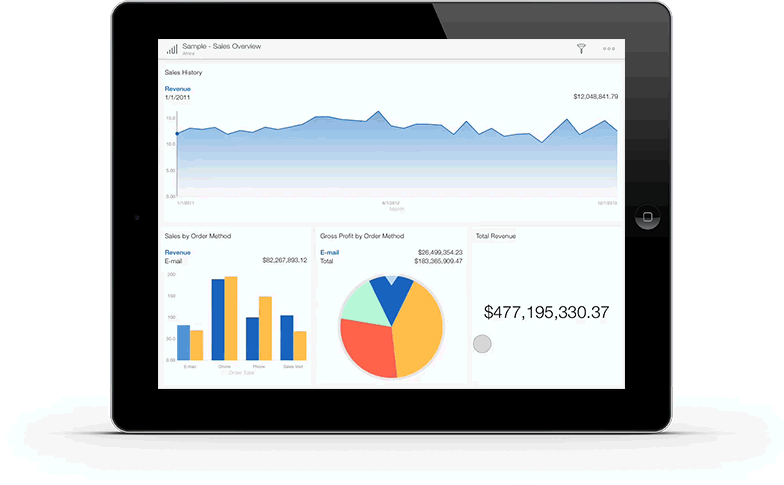 Dashboards vs. Views
Instead of static dashboards, Roambi Analytics™ is made up of 10 different dynamic visualizations called "Views". Each View is a unique combination of interactive navigation, visualization, and analytic features designed to engage and guide you through your data that making it easier to use, and easier to understand.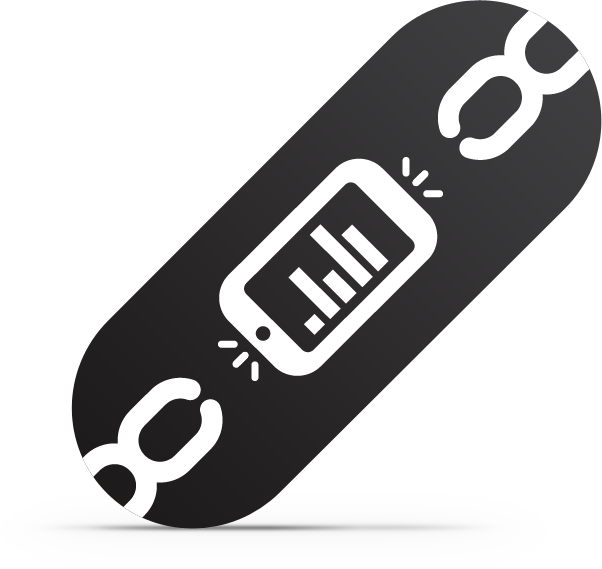 All Your Data
In One App
Tired of logging into 6 different portals and reporting tools just to get the answer you need? Roambi connects to data from anywhere which means you can have all your data in one single app that you can access anytime, anywhere.
Spreadsheets
Databases
BI
CRM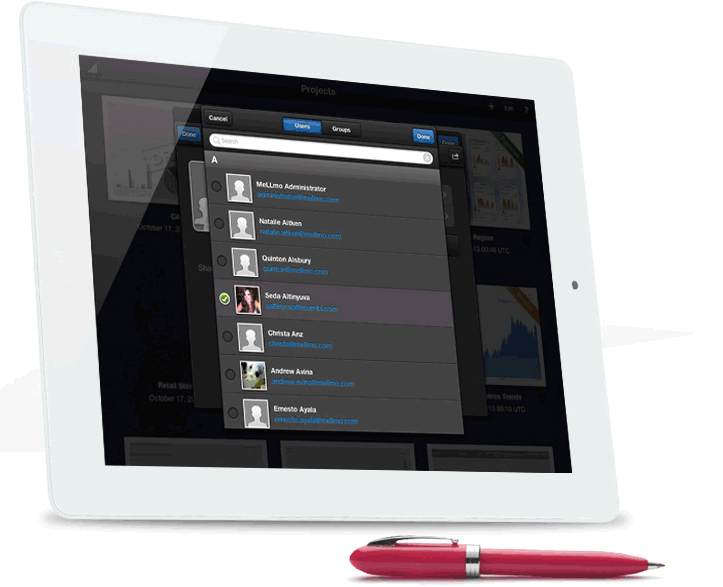 Roambi Analytics™
Easy as 1,2,3
Because Roambi Views are already designed, creating your first Roambi is a simple 3 step process. To get started, simply sign up for a trial account to use our easy, completely re-designed publishing tool.